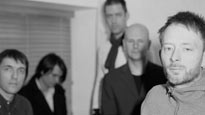 Woohooo, just got 2 tickets to see RadioHead in August in ChulaJuana!
The only problem is you have to book through TicketBastard TicketMaster. As usual, you will have to pay what they call a convenience fee. I personally call this a raping fee!
A $50 ticket ended up costing me $75!!! Ouch, it hurts. But I guess that's the price to pay to see such a great band.